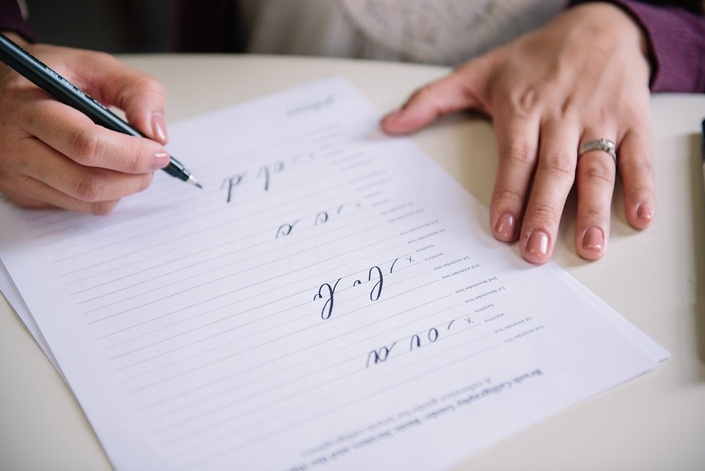 Learn Brush Calligraphy Online Course
A step-by-step course to go from complete beginner to confident calligrapher
This course reopens in July 2020!
Fuel your creativity and learn this fun skill!
Just enter your name and email and you're on the list. You'll be among the first to know when the course opens.
>>> Yes, add me to the list! <<<
Start writing faster. It's better to build good habits then break bad ones. When you build your foundation and skills the right way, you'll actually start writing beautifully faster.

Save money and stress. Learn exactly what supplies to buy, which lessons to complete, and what to practice. Say goodbye to guesswork.
Improve your skills. Stop wasting time (and paper!) and make each practice session count. Learn exactly what to practice so that you improve each time you touch the pen.
---
Who is the course for?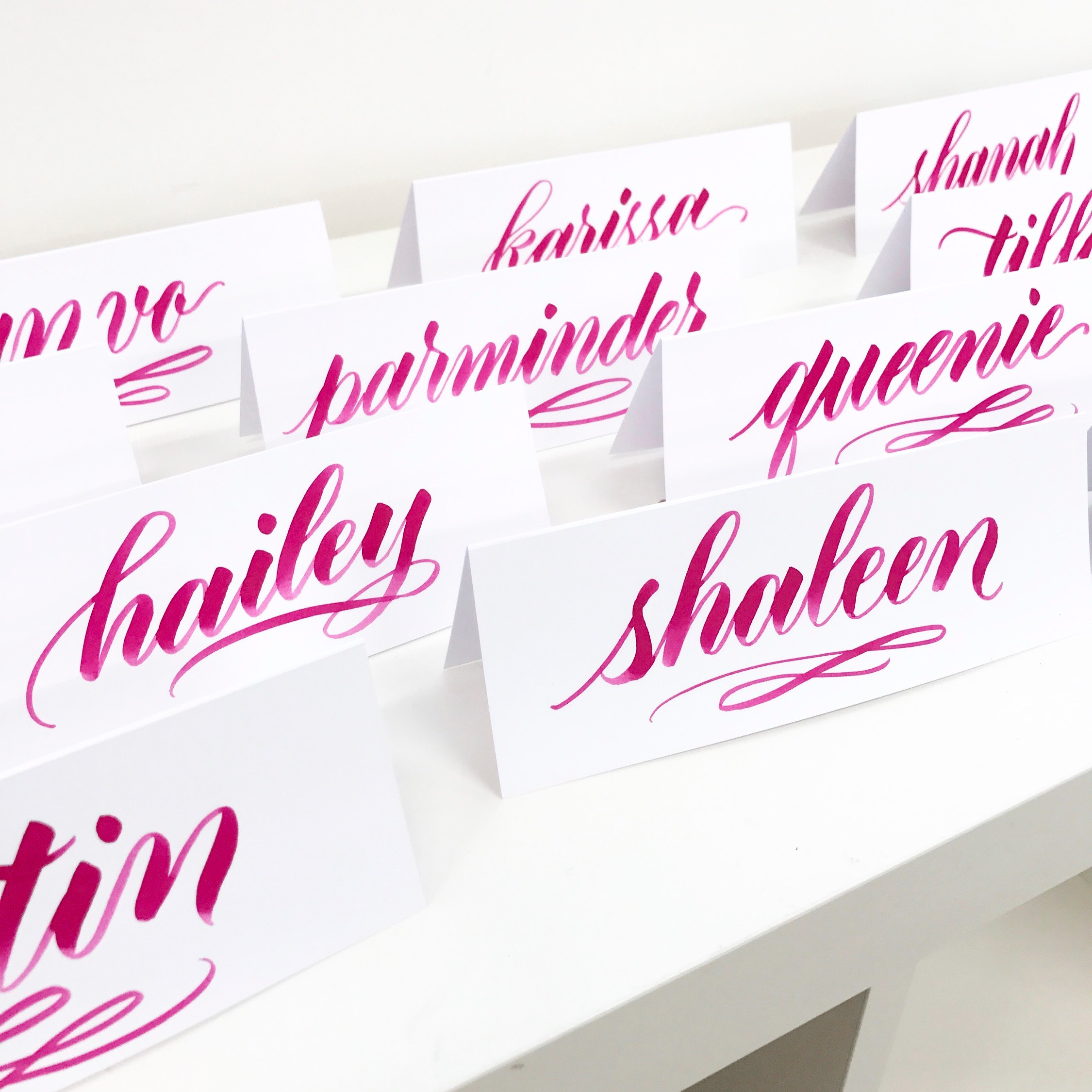 This course is for the beginner who is looking for a step-by-step process to learn at his or her own pace.
I especially created this course with the busy person in mind because I know how hard it can be to learn when life, work, and kids seem to get in the way.
---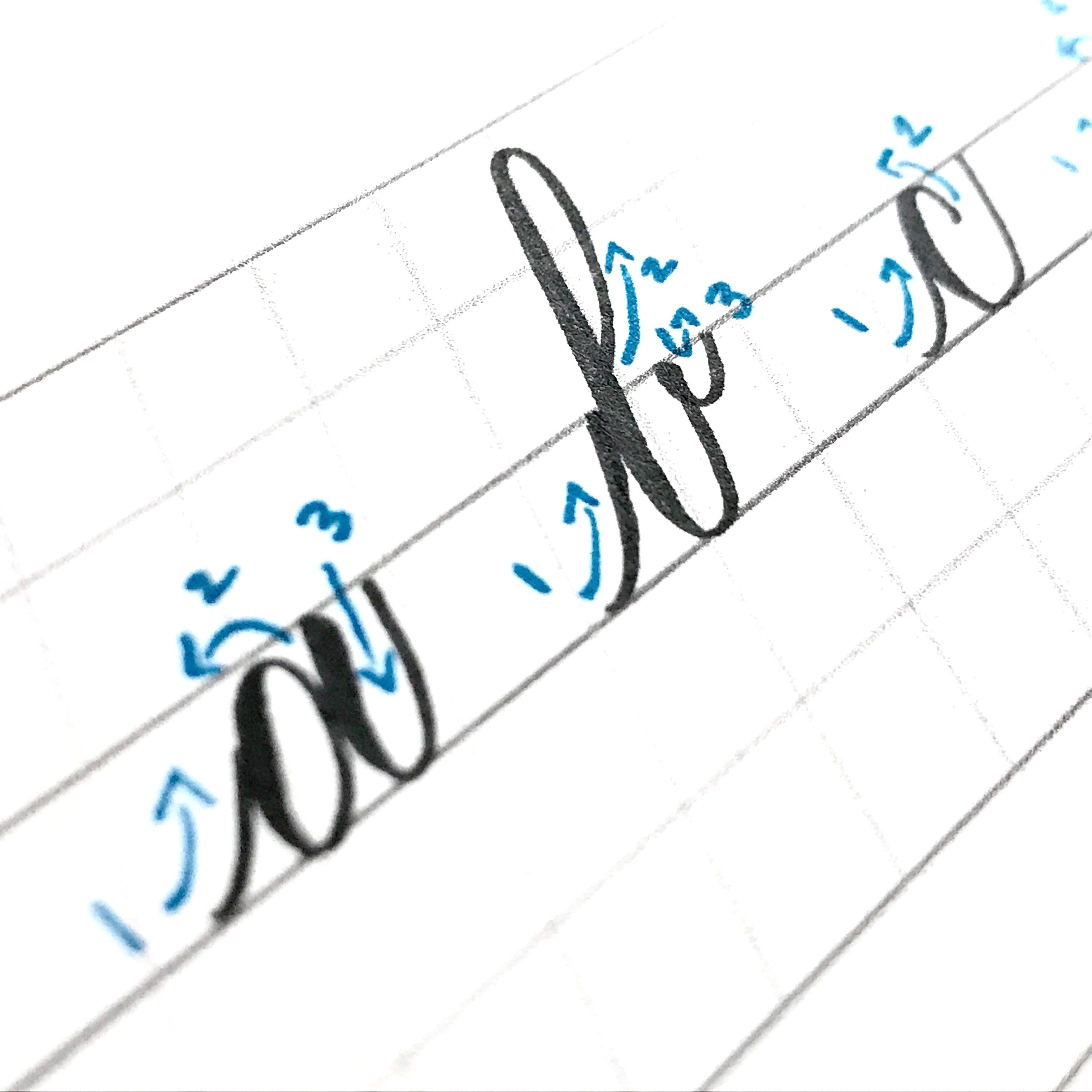 What you'll get:

Detailed, easy-to-follow step-by-step instructions: Build your skills efficiently and successfully as I hold your hand every step of the way.
Over 4 hours of video lessons: These high-quality videos were produced with a professional videographer, giving you an experience that feels like I'm right there at home with you.
Exercise prompts to apply what you learn: Get results sooner by applying your new knowledge and skills right away.
Downloadable worksheets: Print my worksheets over and over and use them for studying, practicing, and making actual final pieces that you can show off!
Access to the private Facebook group: Get support from a community of students who are on the same journey as you. You'll also hear from me directly as I provide ongoing support and group feedback.
---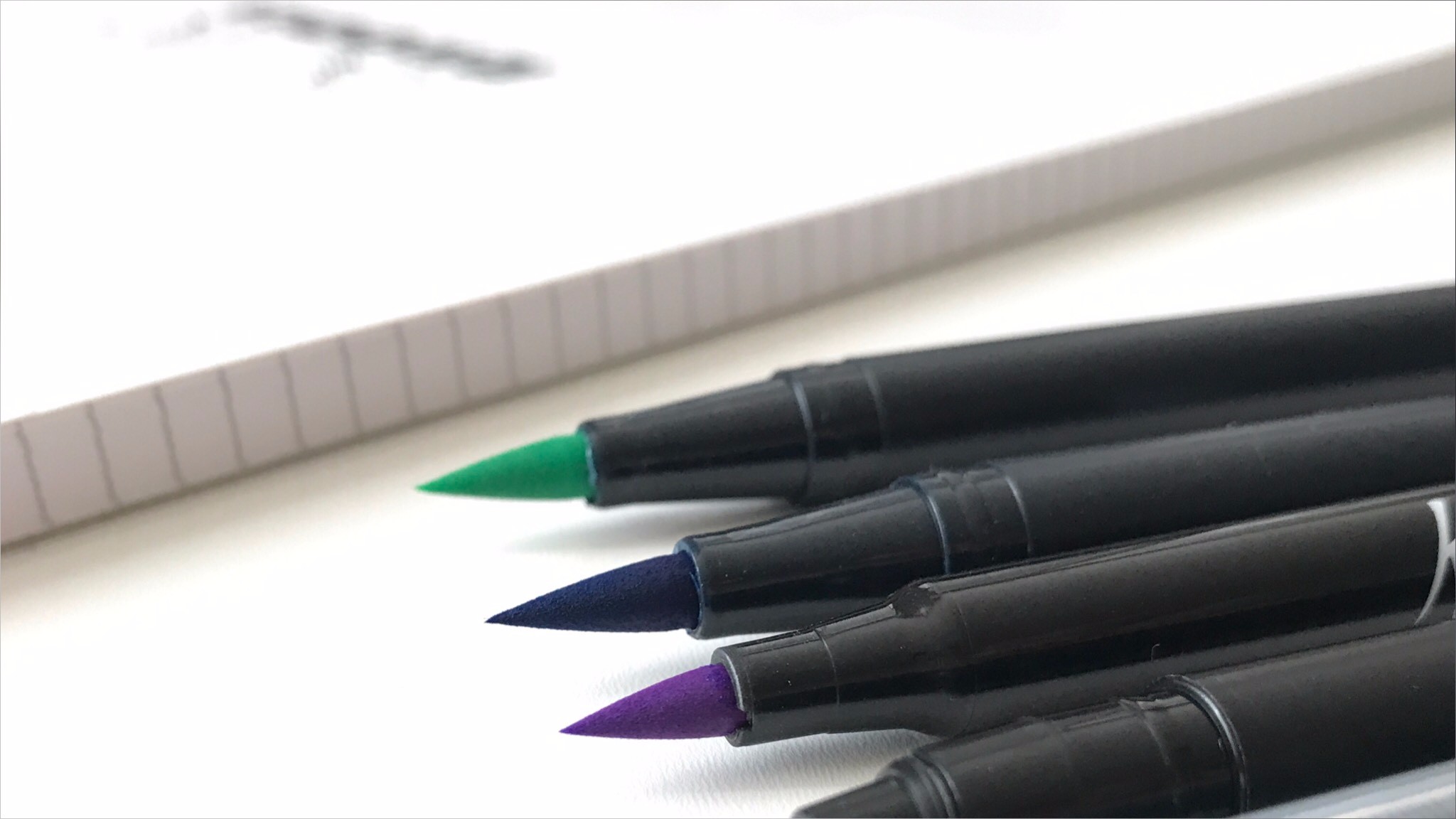 Here's what students are saying:

"So far the course has been wonderful! Rather than intimidating, it's inviting and makes picking up a brush pen for the first time less scary." –Frederick R.

"I've only just started, but the layout is clear, concise and very easy to navigate. There's just enough info in each segment to feel a sense of completion before moving on to another lesson. The video and audio quality are great as well." –Aleta V.

"I am LOVING the course so far!!! The community you've built has really encouraged me to remember that it's all about the journey!" –Sherria M.
What's exactly in the course?
Module 1: Brush Calligraphy Basics
Lesson 1.1 - What is brush calligraphy?
Lesson 1.2 - Types of Calligraphy
Lesson 1.3 - Supplies and workspace
Lesson 1.4 - My favorite supplies
Module 2: Using the Brush Pen
Lesson 2.1 - About the brush pen
Lesson 2.2 - Ratios and guidelines
Lesson 2.3 - Grip and positioning
Lesson 2.3 (a) - Right-Handed Grip and Positioning
Lesson 2.3 (b) - Left-Handed Grip and Positioning
Lesson 2.4 - Thin and thick strokes
Module 3: Basic Strokes
Lesson 3.1 - What are basic strokes?
Lesson 3.2 - The eight (8) basic strokes
Lesson 3.3 Basic strokes (upright)
Module 4: Connecting Strokes
Lesson 4.1 - How to connect strokes
Lesson 4.2 - Connecting drills (part 1)
Lesson 4.3 - Connecting drills (part 2)
Module 5: Forming letters, words, and sentences
Lesson 5.1 - Lowercase alphabet
Lesson 5.2 - Writing words
Lesson 5.3 - Practice words
Lesson 5.4 - Writing sentences
Lesson 5.5 - Uppercase alphabet (new!)
Module 6: Advanced Techniques
Lesson 6.1 - Finding your style
Lesson 6.2 - Flourishing
Lesson 6.3 - Embellishing
Lesson 6.4 - Blending
Module 7: Tips and Final Words
Tips and advice
Final words
Lefty tips and demos (bonus module)
Three lefty calligraphers: Tips and demos
Free Preview: Watch this lesson from the course!
Frequently Asked Questions
How long will I have access to the course?
Your access to the course never expires! As long as the course exists, you'll keep your access, PLUS get all future updates to the course.
How long does it take to finish the course?
The course is structured to be completed over eight (8) weeks. You'll get a schedule that you can print out and follow. However, you can absolutely go at your own pace. Once you enroll, you'll have access to the full course and all videos, so you can go as fast or slow as you'd like. This makes it convenient and customizable for your needs.
Are supplies included with the course?
No. However, all you really need to get started is a brush pen and some paper! You can get fancy later, I promise. I share my favorite supplies in the course so you can learn more about my recommendations.
What if you're not a complete beginner?
While this course focuses on beginners, you can absolutely benefit from going back to basics. In fact, I highly recommend my previous students to join my beginner trainings to refresh their skills and solidify what they've learned. Plus, you may pick up new tips and insights that can really improve your writing.
What if I don't have any time to practice?
I've designed this course so that you can finish it at your own pace, whether you have five minutes or five hours. I hold your hand every step of the way and provide you with a recommended schedule that you can adjust to fit your own. I completely understand that life sometimes gets in the way, so don't worry about how fast or slow you should go.
Do you offer any refunds or guarantees?
I strongly believe in the quality of this course. If you complete all the lessons and put them into practice, you'll definitely improve your skills and develop a deep passion for calligraphy. I am with you the entire way, helping to motivate you, show you the way, and push you to practice. However, I understand you can have a change of heart. So just send me a note to explain why the course did not live up to your expectations, and I will refund your money.

Your Instructor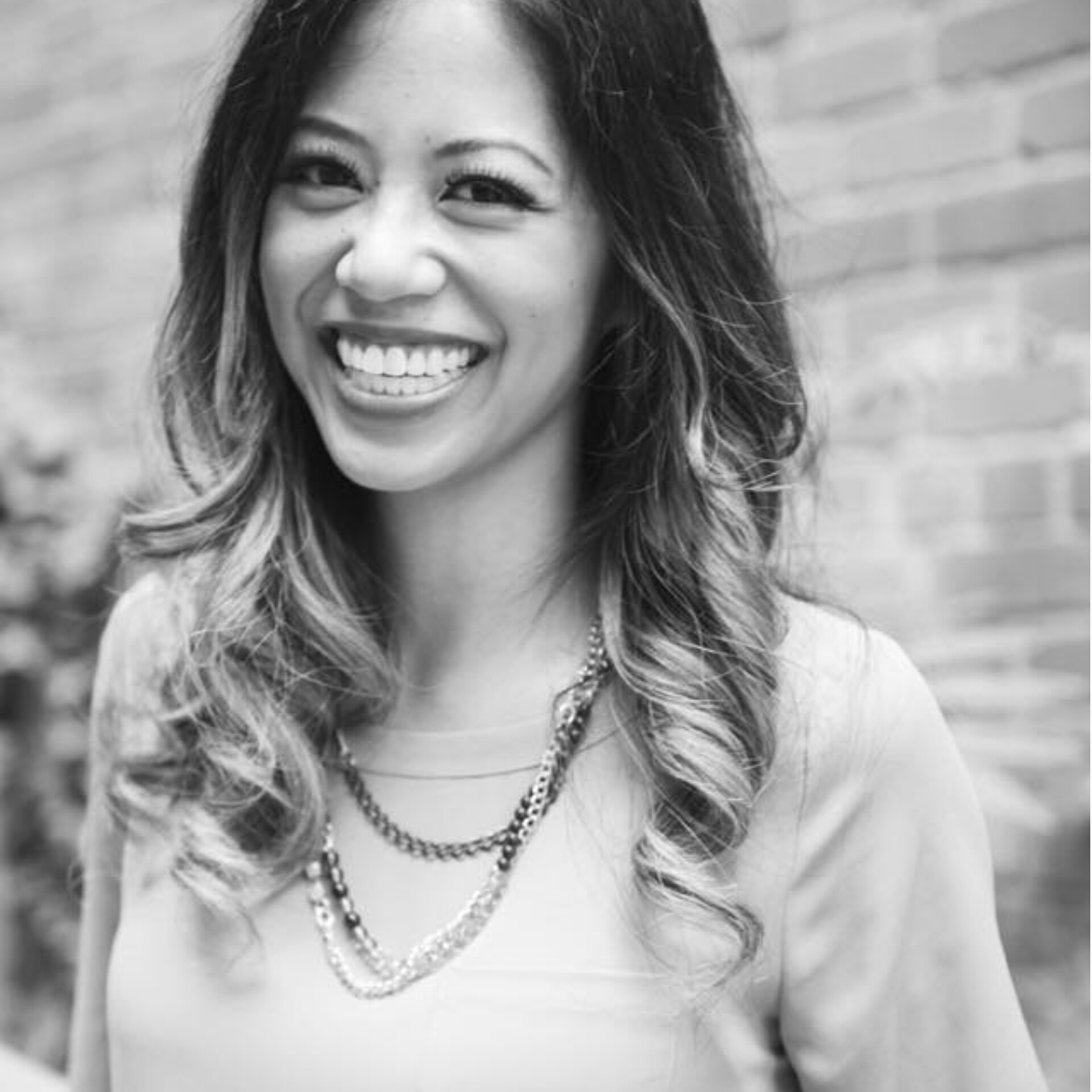 Hi, I'm Sharisse, and welcome to my little corner of brush calligraphy!
As a mama to three little ones and working a full-time job, I've figured out how to squeeze in practice after bedtime. So grab a cup of coffee (or your beverage of choice) and learn to conquer the brush pen one step at a time!